Akumal Bay Beach & Wellness Resort
20.393454

,

-87.31779
336US$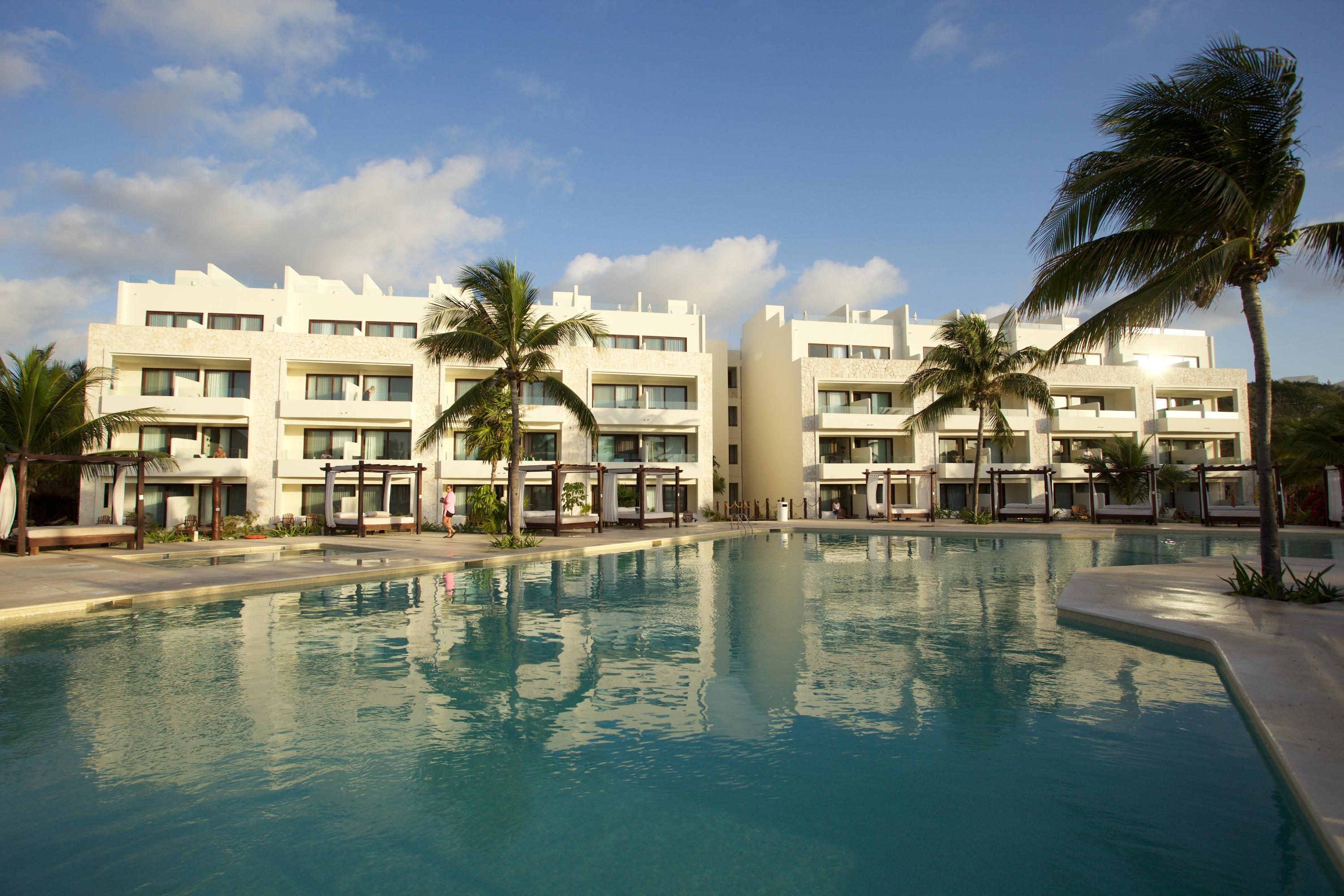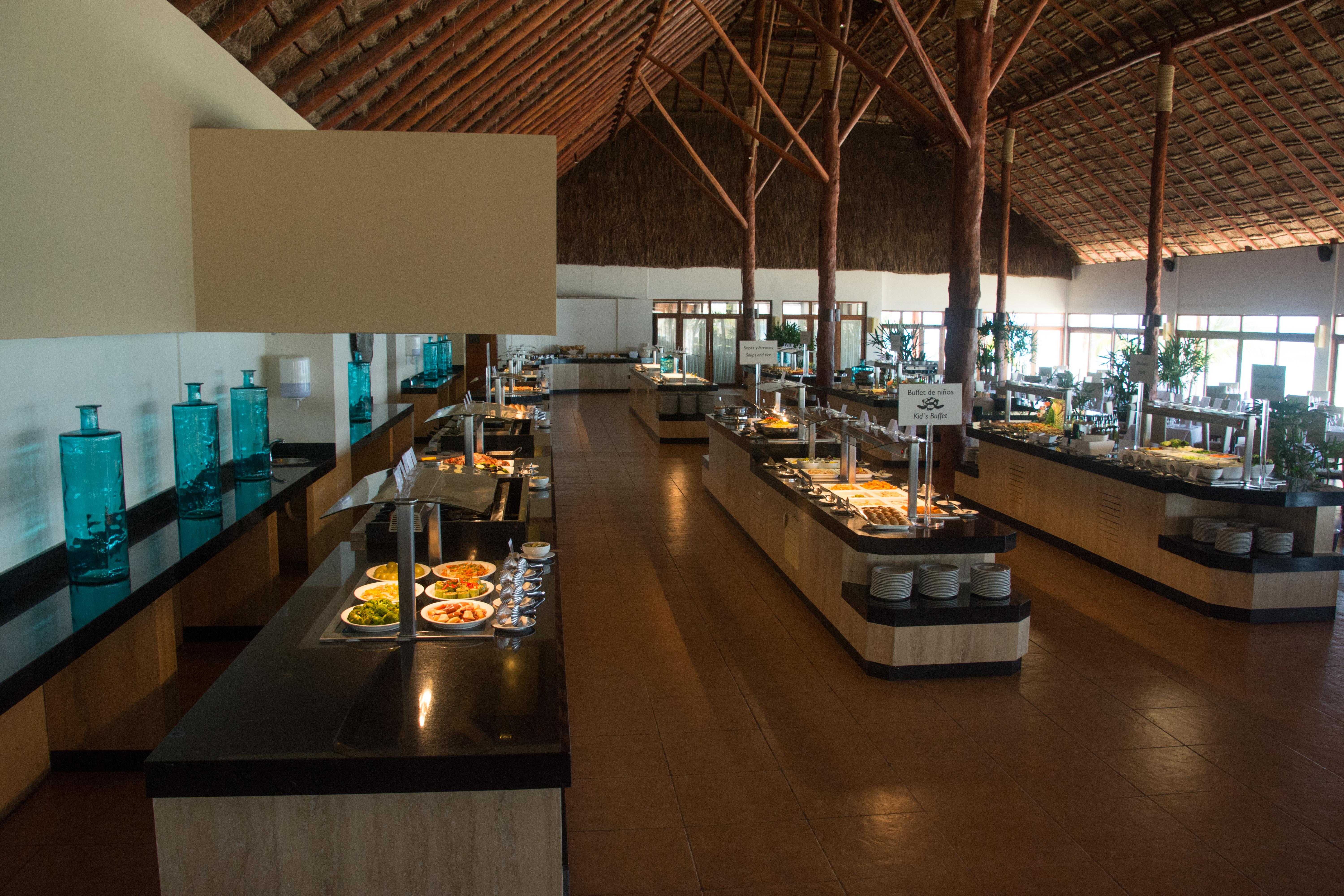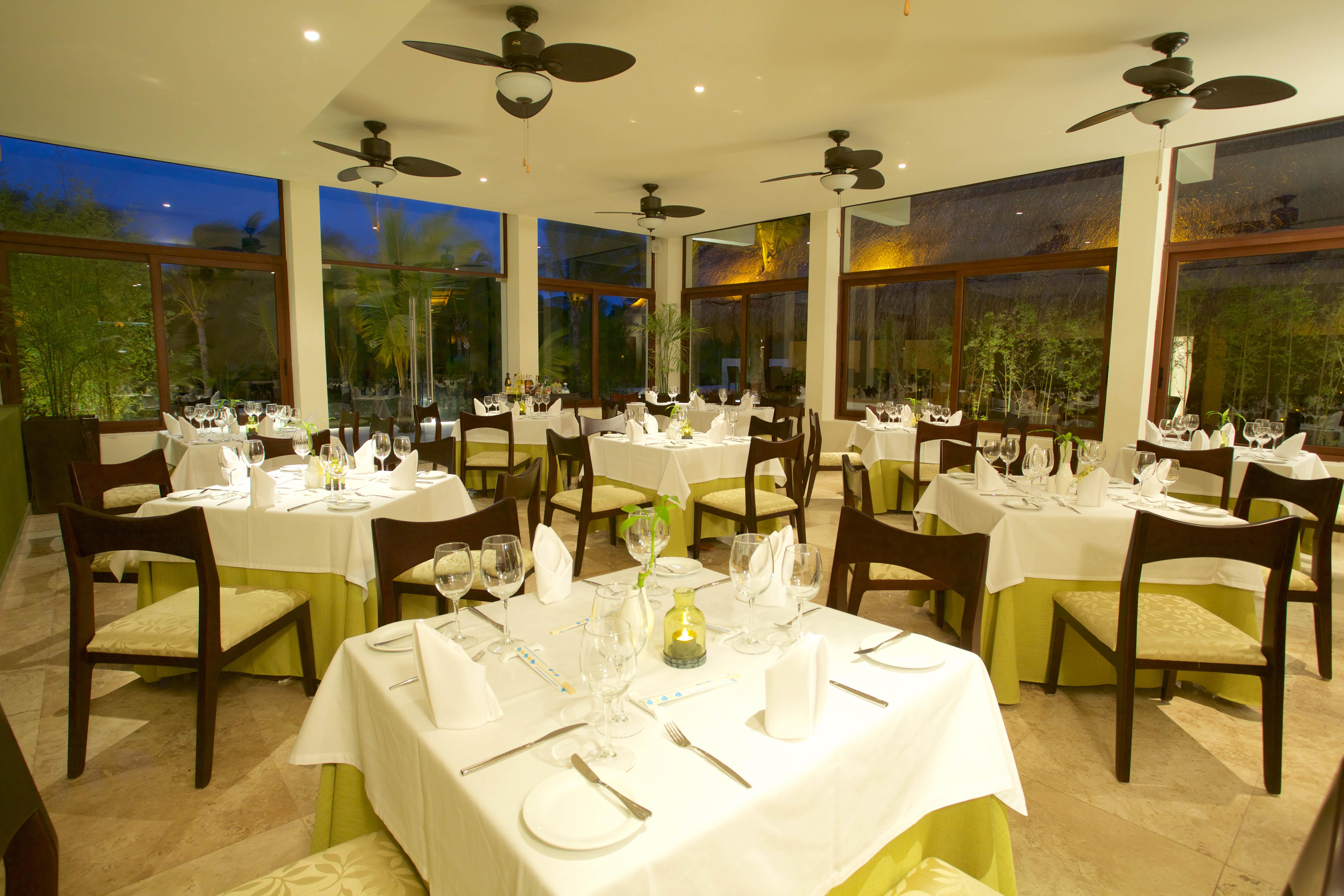 Highlights
Hotel Awards
According to guest reviews, the hotel has been rated as 
Use Badge
Address
Km 104 Carr. Cancun-Chetumal, Akumal, Mx
,
Akumal
,
Mexico
,
77710
, Yucatan Peninsula Mexico
Overview
Akumal Bay Beach & Wellness Resort is located within a 5-minute walk of Bahia Akumal and comprises 307 rooms with modern comforts. Providing access to the known Akumal Public Beach, this charming 3-star resort is minutes from Cabanas On The Beach and offers a Mexican restaurant.
Location
The center of Akumal can be reached within a 5-minute walk, and natural attractions like the underground Aktun Chen Cave are approximately 2.1 miles away. Adorned with an international restaurant, an oceanarium and discos, The Bay Beach & Wellness lies next to Akumal Ecological Center. This elegant hotel is also nestled right by gift shops, a market and supermarket, and Yal-ku Lagoon Nature Preserve lies 5 minutes away by car.
In addition, there is a boat dock right by Akumal Bay Beach & Wellness Resort.
Rooms
Featuring sleek interior, the air-conditioned rooms are appointed with a flat-screen TV with satellite channels along with a mini fridge bar and coffee/tea making equipment. A tub and a separate toilet together with comforts like a hairdryer and towels are also provided. Also, some rooms feature magnificent views of the ocean.
Eat & Drink
Guests can start their day with a free breakfast and relax afterwards or discover the area. Featuring an attractive setting, the large restaurant serves Mexican dishes. A large beach bar is a place where national drinks are served. This convenient accommodation is 900 feet from Imelda's Ecocina restaurant with Mexican dishes.
Internet
Wireless internet is available in the hotel rooms for free.
Guest Parking
Public parking is possible on site for free.
Number of rooms:   307.
Former name: Akumal Beach Resort
Facilities
Most popular facilities
24-hour services
24-hour reception
24-hour room service
Babysitting
Babysitting/Child services
Facilities for kids
Children's play area
Children's pool
Kids club
Private beach
Beach access
Private beach
General
Free Wi-Fi
Parking
24-hour services
Babysitting
Swimming pool
Air conditioning
Facilities for kids
Private beach
Sports & Fitness
Fitness center
Diving
Snorkeling
Tennis court
Pool tables
Table tennis
Fishing
Services
Paid shuttle service
24-hour room service
Housekeeping
Car rental
Laundry
Dry cleaning
Tours/Ticket assistance
Dining
Breakfast
Restaurant
Poolside snack bar
Snack bar
Free breakfast
Buffet breakfast
Children
Babysitting/Child services
Children's pool
Children's play area
Kids club
Spa & Leisure
Outdoor swimming pool
Beach access
Entertainment
Garden area
Spa & wellness center
Sauna
Jacuzzi
Massage
Room features
Free Wi-Fi in rooms
In-room air conditioning
In-room safe
Mini-bar
Sitting area
Terrace
Balcony
Tea and coffee facilities
Bathroom
Hair dryer
Free toiletries
Media
Flat-screen TV
Cable/ Satellite television
Paid movies
Telephone
AM/FM alarm clock
Good to know
Check-in
from 15:00-23:59
FREE
Check-out
until 12 pm
FREE
Children & extra beds
There are no extra beds provided in a room. 
Pets
Pets are not allowed.
Rooms and availability

Garden view

Shower

Coffee machine

Bathtub

Balcony
Location
Km 104 Carr. Cancun-Chetumal, Akumal, Mx
,
Akumal
,
Mexico
,
77710
, Yucatan Peninsula Mexico
City landmarks
Nearby
Restaurants
Hotels nearby
Akumal
Cenote Santa Cruz
3700 ft
Camino a Uxuxubi S/N
Akumal Monkey Sanctuary
1.1 mi
Beach
Bahia De La Media Luna
1.3 mi
Zona Urbana Uxuxubi 12 Km Poniente Akumal Pueblo
Uxuxubi Al Natural
1.5 mi
Highway 307 between Akumal and Xel-Ha Km 107
in the heart of the Riviera Maya
Carr. Chetumal Km.250
Riviera Maya Golf Club
1.9 mi
Carretera Cancún-Tulúm Km 107
Aktun Chen Natural Park
2.4 mi
Carret Pto Juarez-tulum Int Loc 1 Villas Ma Km 104 Besides Villas Maya front desk
Library
Hekab Be Biblioteca de Akumal
1200 ft
Nature reserve
Akumal Ecological Center
1500 ft
Mall
Super Market Chomak
800 ft
Restaurant
Lol-Ha on Akumal Main Bay
1100 ft
Restaurant
Loncheria Akumalito
700 ft
Restaurant
Crepes francaises a akumal
1000 ft
Restaurant
Jungle Fish Beach Club
2600 ft
Restaurant
El Habanero Ruinas
2600 ft
Getting around
Airports
Aeropuerto de Playa del Carmen (PCM)
23.0 mi
You can book a shuttle, once your reservation is complete.
Reviews of Akumal Bay Beach & Wellness Resort
James

Everything there was great, including breakfast and rooms. The staff is always helpful;))

missing

This resort is located on the most beautiful beach I've seen in my 70 years of life anywhere in the world. Walk out to navel-high and see your toes and multi-colored fish a foot long. The pools are great for kids and adults. The rooms are comparable to one we had on a safari in Botswana-- out of this world. The staff tried to get people to learn dances, play games, learn to snorkel, etc. despite slight interest. Adjacent (north) are several other hotels and the snorkeling is great there, too. The food was fine, and drinks, and the dining rooms lovely. We enjoyed the dozen hammocks in a giant ballroom near one dining place to nap after we had lunch.

The food was rather like most places that have buffet, --rather ho-hum and a little over heated--but it was good. We had older people, plus an 8 year old and her parents, and everybody was happy with it. I think it was a great package for the five of us for the price.

missing

The facility was very nice and the staff was excellent. Pillows are hard so bring your own. Food is not what we came for, however it was always adequate with many vegetables. The dining rooms and food facilities were sparkling clean. If you expect gourmet dining, don't go there. If you are lucky enough to be served Pozole, go for it, it was wonderful. Not to many places you can dine and stip onto the beach on a few steps. There is nothing like the beach, the snorkeling and walking into the small town of Akumal. Nice little shops and small grocery store. Great little restaurant on the beach, Shrimp Veracruz was excellent and the beer cold. Planning on our return trip for next year. If you want a comfortable and relaxing vacation with not too much night life I highly recommend this facility.

missing

We liked the layed backed style of the resort and the friendliness and approachability of the staff. It was no frills and the beach was brilliant no one trying to sell you anything and no jet ski's or other motorised water sports, it was very peaceful and quiet, nothing else to do but relax. The turtles were amazing to see in abundance and so close in the shallows.

missing

The location is excellent. You can walk out to a reef and snorkel right from the hotel beach. The entertainment staff is excellent and lots of fun. Families with younger children had lots of activities to keep the children busy. The staff is very helpful (except the day manager). Good value for the money.

Wifi is too expensive and not available any place but the lobby. The day manager was not easy to deal with, we ended up paying for two days all inclusive for 2 people when we only had one person. Manager said "it was not his problem, we needed to work it out with Booked.net".

missing

The beach was beautiful -- turquoise water, fine white sand -- and there was good snorkeling where you could often see turtles. The food was good, with plenty of vegetarian options. We were on ground level with a balcony facing the beach.

Our mattress was horrible -- you could feel every bedspring -- and it took several requests over two days to get them to bring a foam pad to put on top. But once we had that it was much better.
FAQ about Akumal Bay Beach & Wellness Resort
What is the distance from the 3-star Akumal Bay Beach & Wellness Resort to Akumal city center?
Akumal city center is reachable within a 5-minute walk from the 3-star Akumal Bay Beach & Wellness Resort.
Which attractions can we visit during our stay in the Bay Beach & Wellness?
You can always visit one of the highly rated landmarks, Akumal Ecological Center, placed 0.3 miles away from the Bay Beach & Wellness. Other sights that are worth your while are Yal-ku Lagoon Nature Preserve (1.2 miles) as well as Aktun Chen Cenote (2.1 miles).
Which landmarks are the closest to Akumal Bay Beach & Wellness Resort?
Guests of Akumal Bay Beach & Wellness Resort can visit Cabanas On The Beach (0.4 miles), or the known Akumal Public Beach placed within just a 6-minute walk.
Can we park our car at the upscale 3-star Akumal Bay Beach & Wellness Resort?
Yes, guests of the upscale 3-star Akumal Bay Beach & Wellness Resort can leave their car in a parking lot onsite.
Can I eat breakfast at the resort?
Yes, guests can enjoy buffet breakfast provided by the resort.
What is check-in and check-out time at this upscale resort?
Guests of this upscale resort can check in from 3 PM to 11.59 PM and check out from 12 PM.
Which facilities are offered in the rooms of the 3-star Akumal Bay Beach & Wellness Resort?
Most rooms of the 3-star Akumal Bay Beach & Wellness Resort include a patio and a balcony as well as free Wi-Fi and TV set.
Does the 3-star Bay Beach & Wellness offer rental services?
At the 3-star Bay Beach & Wellness guests can rent bicycles.
Does the 3-star Akumal Bay Beach & Wellness Resort arrange any sport activities on site?
Active guests will appreciate a gym, aquafit and yoga classes as well as a gym offered by the 3-star Akumal Bay Beach & Wellness Resort.
What spa facilities are provided at the hotel?
At a wellness area featured at the hotel guests can receive such spa treatments as facials and body treatments. Additionally, a hot tub and an outdoor swimming pool are offered on-site.
Is there a bar at the 3-star Akumal Bay Beach & Wellness Resort?
Guests of the 3-star Akumal Bay Beach & Wellness Resort are welcome to relax at the onsite lounge bar.